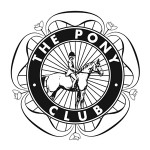 Pony Club Centre
Pony Club Centre Membership is designed for children who do not own their own pony but would like to become involved in Pony Club activities and gives children the opportunity to learn more about riding and horse/pony care through a range of fun activities and events held at Whiteleaf Stables an approved centre.
Becoming a Pony Club Centre member is ideal for those looking to own their own pony and also those who just want to enjoy the friendship, activities, learning more about ponies, riding and looking after them.
Pony Club Centre Members are encouraged to take the Pony Club Achievement Badges, Efficiency Tests and Progressive Awards.
Membership forms are available from Whiteleaf Stables
About The Pony Club
The Pony Club in an international voluntary youth organisation for those interested in ponies and riding. It is the largest association of riders in the world. It is represented in no less than 14 countries and has a membership exceeding 110,000.
Pony Club Achievement Badges
There are 29 achievement badges available to study, and these include equine related badges such as Feeding, Bandaging and Rugs, Mucking Out, Handling and Grooming, Saddlery plus non-equine related badges such as Bird Watching, Poisonous Plants, Farming.
Pony Club Efficiency Tests
Pony Club Efficiency Test enable Members to learn progressively about horse and pony care and riding. The tests are taken at recommended ages and are designed with certain objectives in mind starting with D Test for children aged 8-9 years.
Pony Club Progressive Tests
Progressive Tests can be taken in Horsemanship and Riding and Road Sense starting with Bronze Award and working up towards Gold Award. There are 3 levels for each Award.